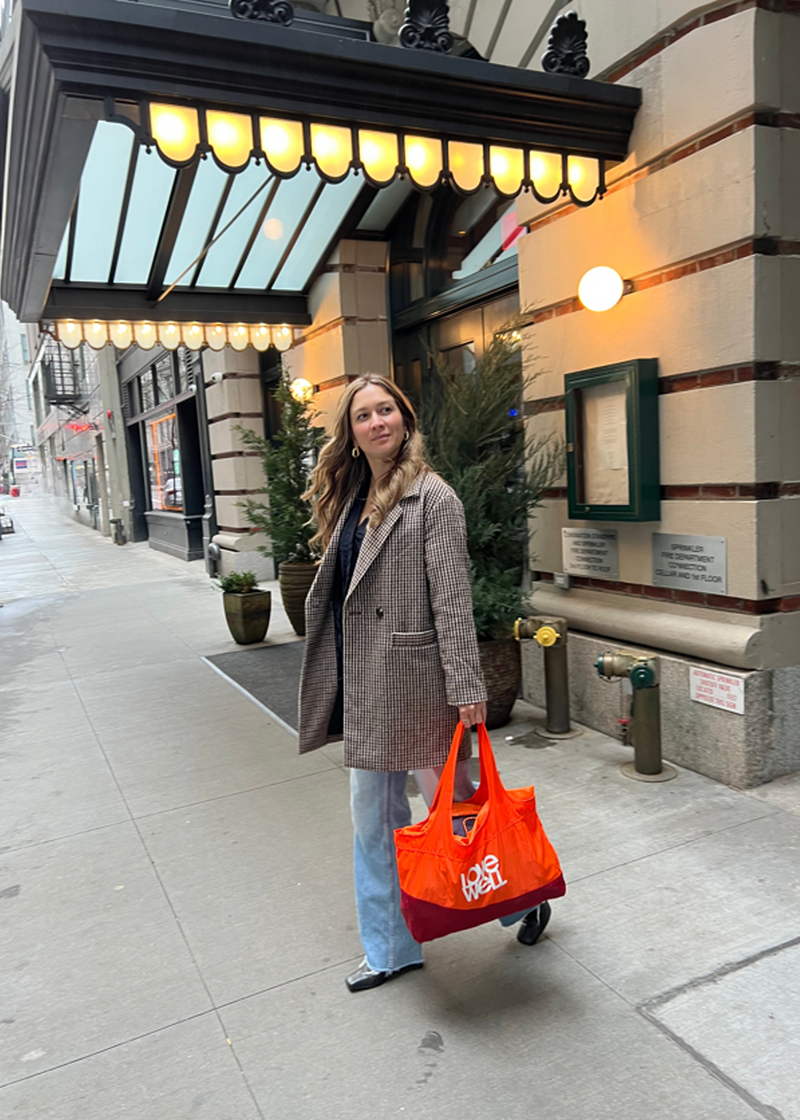 This New York health and wellness expert is on the go from morning till night. We caught up with Emma in between cycling sessions at Peloton and meetings as she prepares to release her first book, Lovewell Live Learn Love Well: Lessons from a Life of Progress Not Perfection while honoring her love of nature and keeping calm all throughout her journey.
 1) What does Conscious Carrying mean to you? How do you apply it to you everyday routine?
As someone who is in the New York City several times a week I have to take my whole life with me because there is no popping back home to grab something I forgot. Conscious carrying to me is utilizing a bag that can hold all of my items getting me from morning to evening. The bag has to be durable and functional to fit into my routine of teaching fitness classes to attending business meetings, photoshoots, and speaking events.

2) What's one thing you always have in your bag?

An extra pair of shoes, you better believe if I have to wear heels I'm not leaving home without a pair of cozy boots or sneakers.

3) As someone who's all about wellness and fitness how do you integrate sustainable practices into your process?

If you read my new book, Live Learn Love Well: Lessons from a Life of Progress Not Perfection, you will hear about how I dreaded composting as a kid. But now composting is a practice that has become a habit that fuels (literally) my wellness and fitness. Compositing assures my garden has the most bountiful harvest which in turn fuels me.

4) How does nature or the planet inspire you (personal or career)?

I've always loved the ocean. It makes me feel free, and comfortable and at home. The beach and the ocean can just be the scene of the experience, or it can be the destination and experience all within itself. It has always inspired me that opportunities are endless. After spending time by the ocean, I feel at ease, and like I just held down the power button on my soul to quickly reset.

5) Where do you see opportunity for changes to the system that will create a more sustainable future?

I believe more people should take small steps to be more conscious of their footprint. It's nearly impossible to live without waste or using natural resources, but I think small acts of consciousness around recycling and single use plastics are a great first step. Also you can support a brand like BYBBA that makes sustainable bags, and donates to causes whose mission is so help save our oceans -- these are all great steps in the right direction.